Set in in the center of Bali, Pondok Dajan Danu ( PonDaNu) also named Cabins By The Lake Bali, is a 1.5-hour drive from Ngurah Rai Airport. Surrounded by nature, tropical foresty hills, on Northern Beratan lake side, it offers simply beauty yet charming accommodations with a spa and a restaurant. Each cabin at PonDaNu comes with an attached balcony made of solid wood and presents stunning views of the surrounding. The attached bathroom is equipped with hot shower facilities, hard teak woods shower floor and heated towel racks. Guests can indulge in a range of traditional Balinese massage at our uniquely located spa room. You can also join various Balinese culture activities such as attending temple ceremonies, social gathering with locals, cooking class and Balinese language lesson, complimentary afternoon tea on lakeside daily at 03:00 pm till 05:00 pm ( weather permitting ).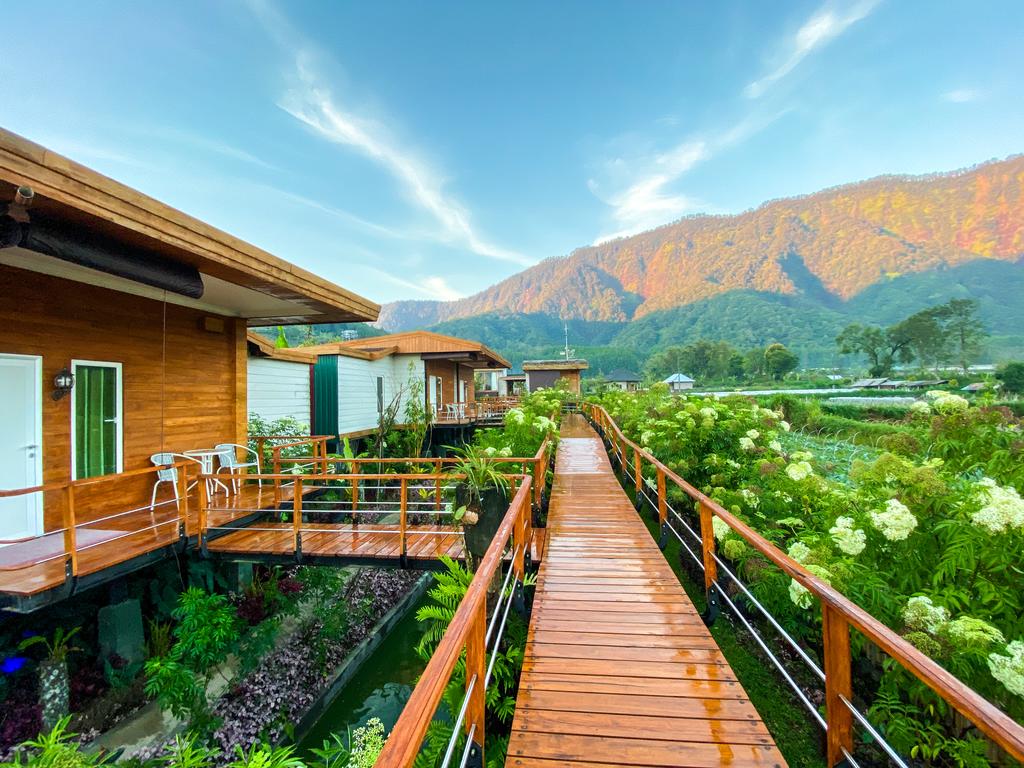 Camping with style at PonDaNu Glamping, the comfortable outdoor living, full facilities inside the hand manufactured TENT, hot & cold shower, western comfy toilet, pantry etc, have a quality family time at our camp, complimentary firepit every evening.
Now available to PonDaNu addition a Family Room, semi underground, 2 bedrooms, hot & cold shower, a large kichen, comfortable, quiet and clean.
CABINS
Not only restaurants and bars, we also provide camp sites for those who enjoy enjoying the calm and cool atmosphere
BAR
cozy feel of the bar so you really feel the holiday, we also provide.
RESTAURANT
a comfortable restaurant so you really feel a vacation, a dean place with a cottage and a lake with beautiful shades, we also provide